The Professional GFRC course is the best and the fastest way to learn how to use GFRC to make concrete countertops, sinks, furniture, fire features, wall panels and more. Here are some frequently asked questions about the course: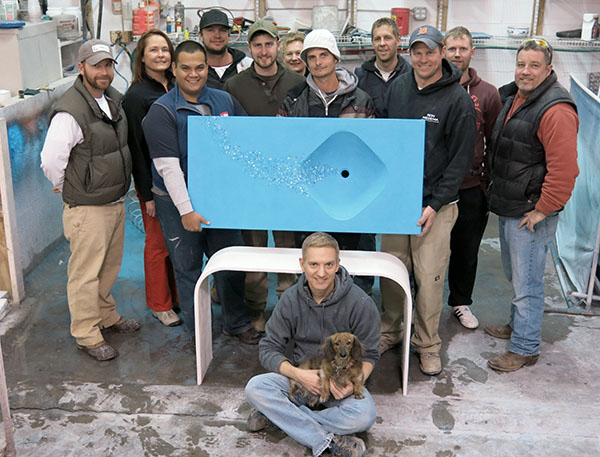 WHO SHOULD ATTEND THIS COURSE?
This course is open to anyone who wants to create with concrete, confidently and without limits. GFRC allows you to create complex, 3-dimensional pieces that are also strong and lightweight. If you've got ambitious plans for a creative concrete project, this is the class for you.
Register today: Click Here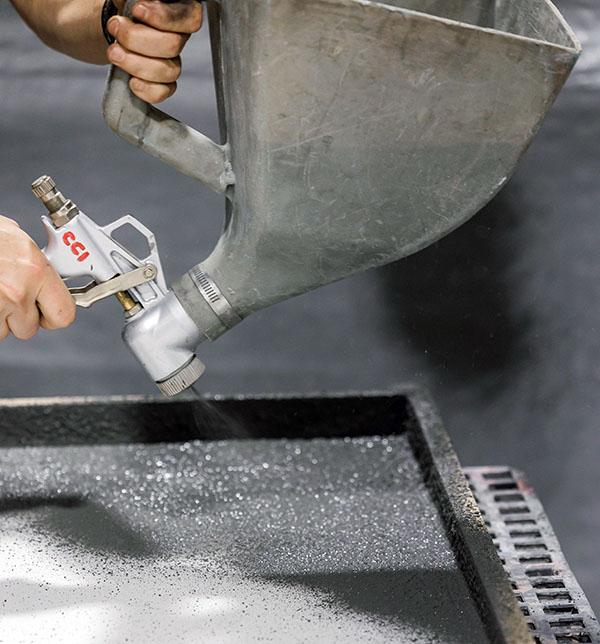 SHOULD I ATTEND PRO GFRC OR ULTIMATE? WHAT'S THE DIFFERENCE?
The 5-day Ultimate course covers every single aspect of how to make, market and sell creations such as concrete countertops, furniture, sinks, wall panels and more.
This 2-day Pro GFRC course will still teach you exactly how to make these items with the same solid, fundamental knowledge about forming, mix design, casting, curing and sealing ultra high quality concrete.
If you're not quite sure whether you're ready to dive into a business doing this, start with the Pro GFRC course, and fully understand the technical aspects of how to make strong, problem-free concrete.
If you're ready and willing to pour your heart and soul into building a creative concrete business, take the Ultimate course and learn everything you need from both a technical and a business aspect to succeed.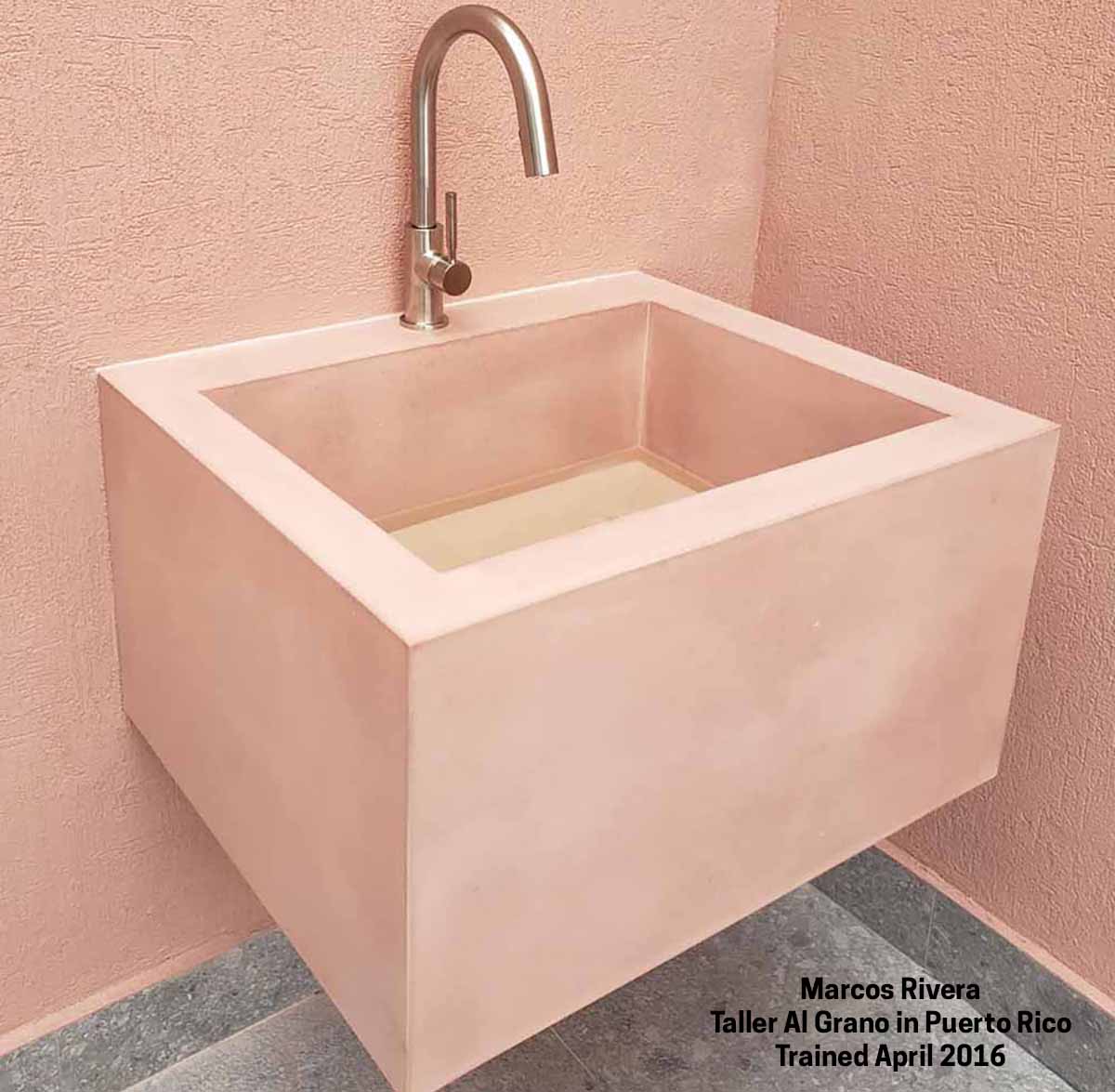 You will learn:
Mold making for countertops and integral sinks
Sink and faucet layout
The from-scratch mix formula and calculator for a simple, 100% successful, properly engineered, GFRC mix
How to spray mist coat correctly for the best finish
How to apply backer coat correctly for the strongest concrete
When to use scrim for extra strength
Foam coring for even lighter weight
Grinding and polishing GFRC
How to seal GFRC
Detailed list of exactly what products you need (and don't need) to get started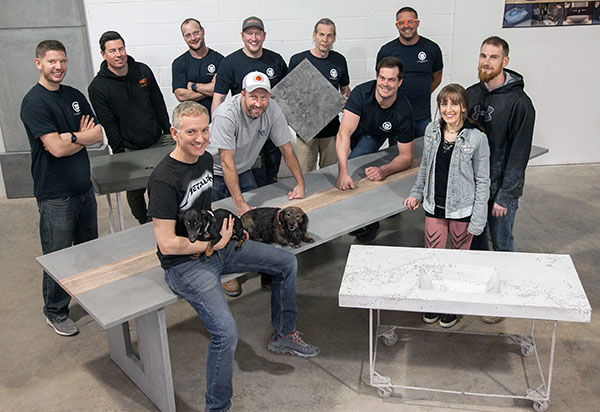 Yes, one that you can be proud to hang on your wall! In addition, you will receive:
Over 200 pages of extensive reference materials PLUS a 54-page textbook on GFRC
2 hours of live action videos on GFRC – A great refresher/reference to remind you of what you learned in class!
4 hours of GFRC online seminars
Post-class support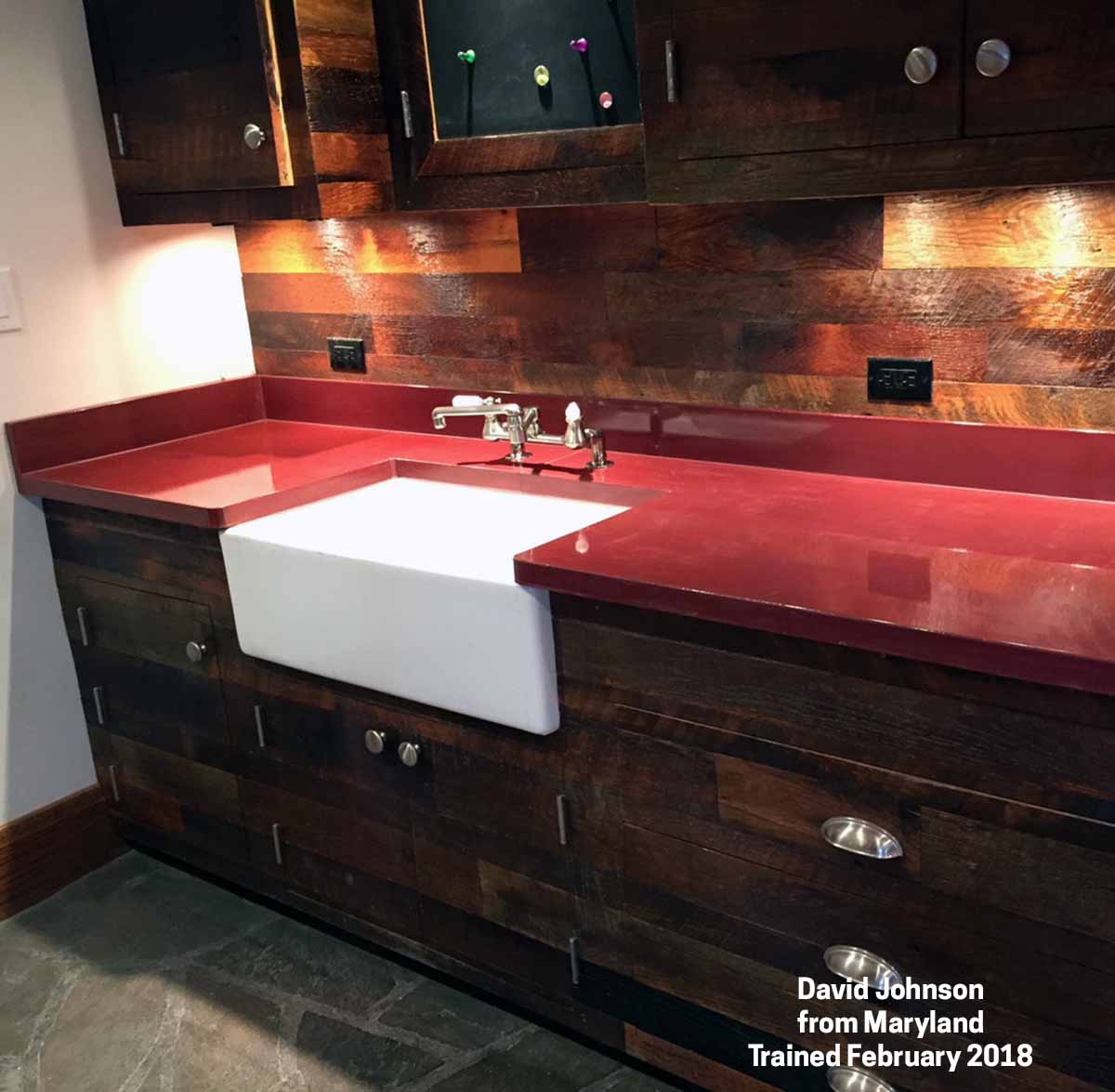 CAN I REALLY LEARN HOW TO MAKE GFRC IN ONLY 2 DAYS?
Yes! We use well-designed mixes, proper casting techniques, and effective curing methods that allow us to cast and process very quickly. This 2-day class maximizes your learning while minimizing your time away from your business and family.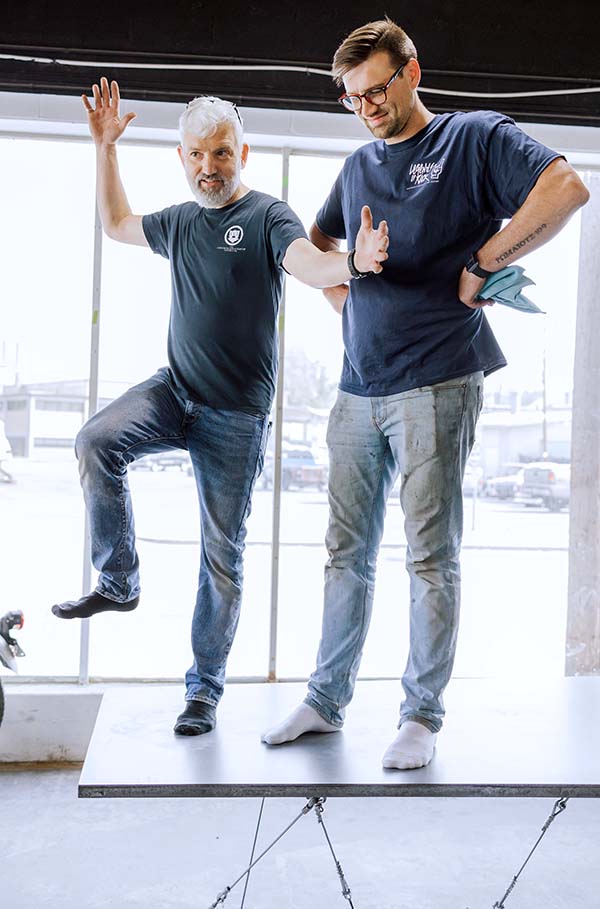 CAN YOU TELL ME MORE ABOUT THE INSTRUCTORS?
Sure! Click here for all the details about Jeff and Caleb.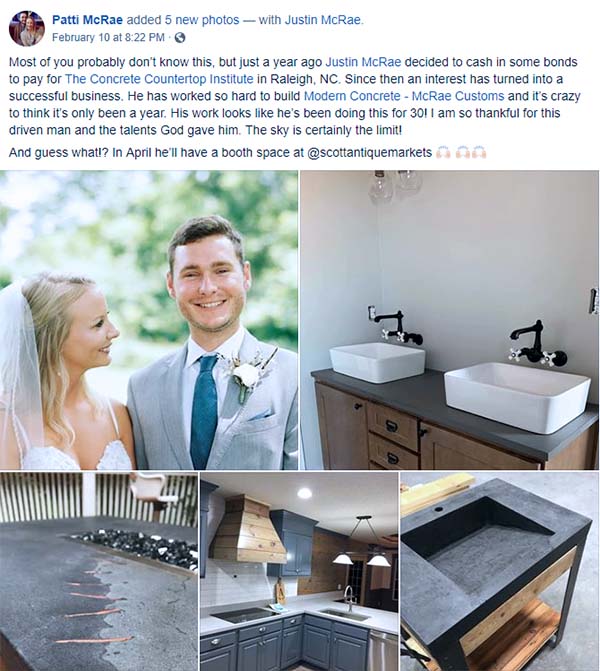 We have A LOT, from many of the almost 2000 people who have trained with The Concrete Countertop Institute since 2004, from all around the world.
But far more than that, we have the stories of people who took the training and built a successful business. THAT is the true measure of the value of a training course, and proof that CCI training works.
Click here to see success stories and testimonials.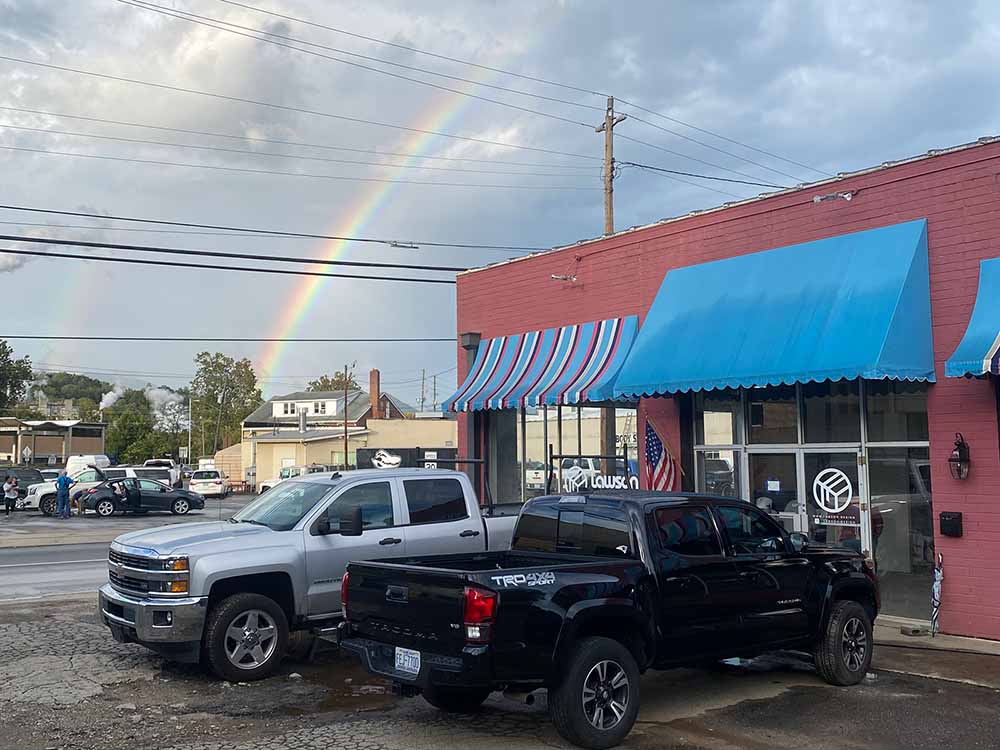 WHERE EXACTLY IS THIS TRAINING LOCATED?
Learn at the working shop of one of the preeminent concrete artisans today, Caleb Lawson of Lawson Design. Visit the beautiful NC mountains near world-renowned Asheville and Biltmore Estate. Click here for details.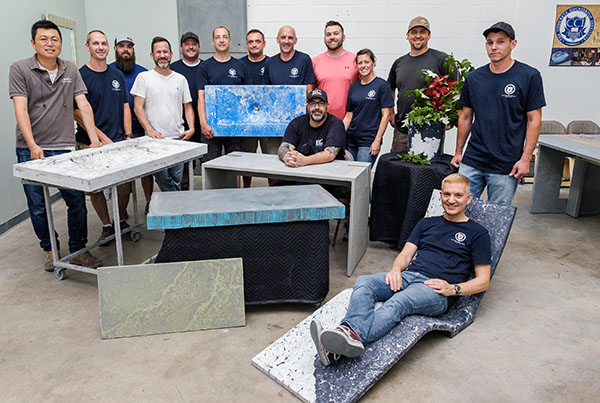 This Pro GFRC class is limited to 15 students to ensure hands-on learning and personal attention. Click here to register.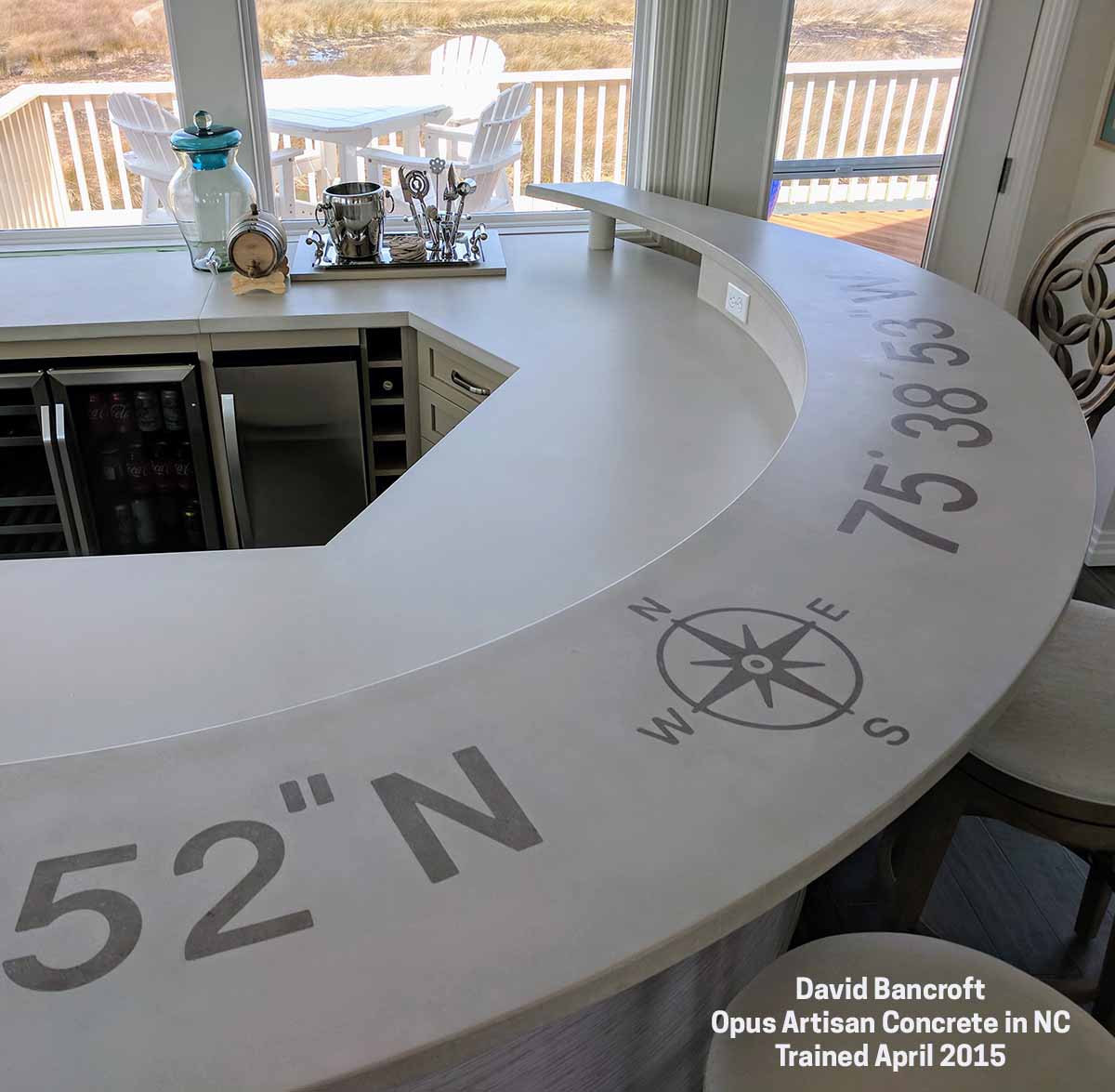 Tuition is a one-time investment of $895. Click here to register.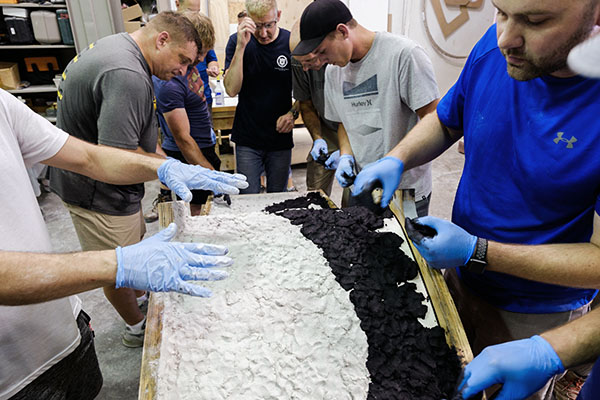 Thank you for trusting The Concrete Countertop Institute for your training. We understand that sometimes unforeseen circumstances may arise and you may need to cancel your registration. Please understand that we are unable to offer refunds for this class. However, we can apply your tuition towards a future training class within one year of your original class date. Alternatively, we can apply your tuition towards self-study training. Click here for the details of our class policies. Click here to register.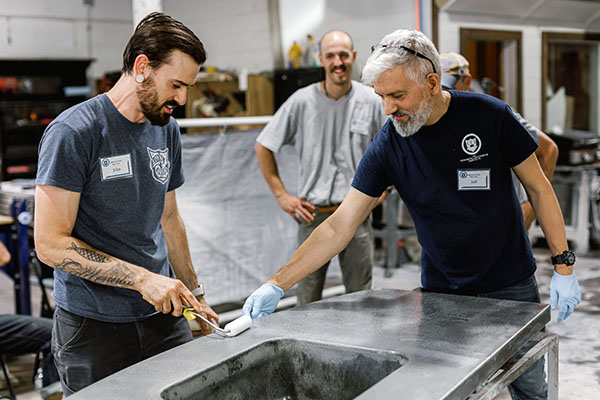 Click here to register. If you still have more questions, Caleb will be happy to speak with you directly. Call or text him at 321-438-5106 or email [email protected].