The Ultimate Craft Concrete Workshop is 5 days of the most intensive creative concrete learning on the planet. Here are some frequently asked questions about the workshop: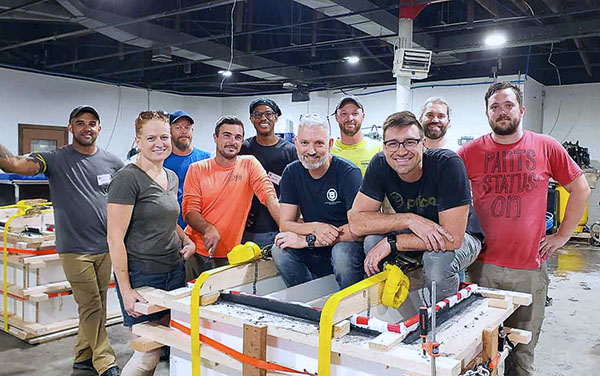 WHO SHOULD ATTEND THIS WORKSHOP?
Do you want to build a successful business creating with concrete? Then this workshop is for you, regardless of your experience level.
We have trained almost 2000 people from all walks of life, from retiring professionals with no concrete experience to third generation concrete contractors, and everyone in between.
We can teach you the concrete part and the business part. You just need the dream of making a living creating with concrete, and the drive to pour hard work and pride into your business.
Does that sound like you? Then seize your chance and register today: Click Here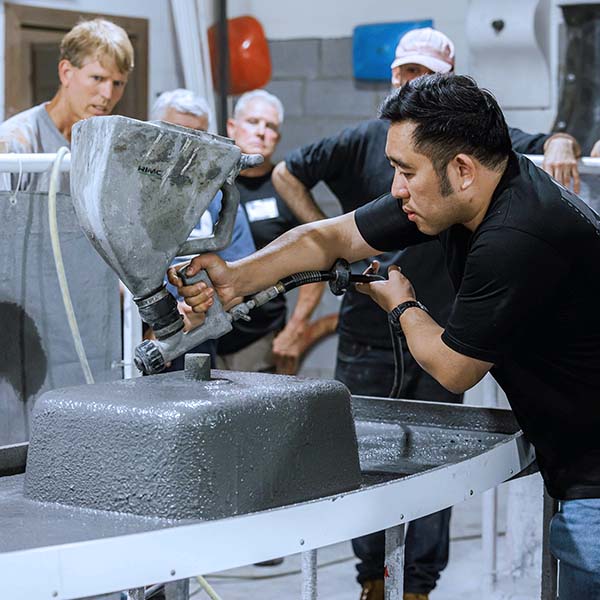 SHOULD I ATTEND ULTIMATE OR PRO GFRC? WHAT'S THE DIFFERENCE?
This 5-day Ultimate Workshop covers every single aspect of how to make, market and sell creations such as concrete countertops, furniture, sinks, wall panels and more.
The 2-day Pro GFRC Workshop will still teach you exactly how to make these items with the same solid, fundamental knowledge about forming, mix design, casting, curing and sealing ultra high quality concrete.
If you're not quite sure whether you're ready to dive into a business doing this, start with the Pro GFRC workshop, and fully understand the technical aspects of how to make strong, problem-free concrete.
If you're ready and willing to pour your heart and soul into building a creative concrete business, take the Ultimate workshop and learn everything you need from both a technical and a business aspect to succeed.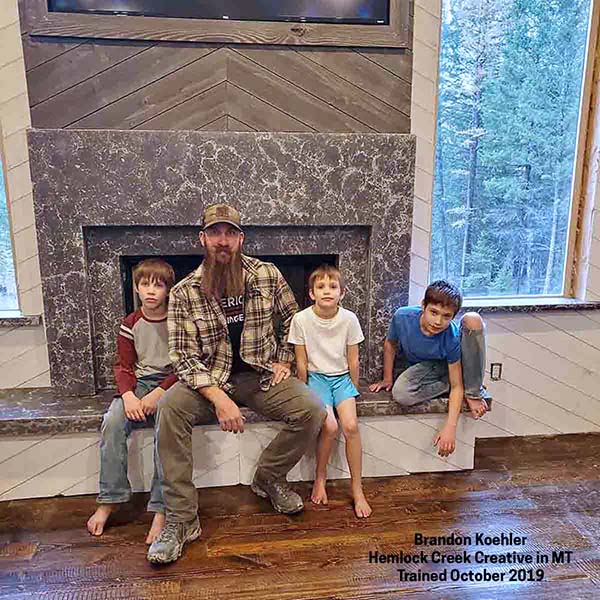 You will learn:
Professional templating methods
Professional forming methods
Mold making for countertops and integral sinks
Sink and faucet layout
How to construct a casting table
Reinforcing of both simple and complex shapes, including large sink holes, curves, and cantilevers
Principles of concrete countertop mix design
Engineered precast from-scratch mix formula that achieves compressive strengths of over 4000 PSI in 1 day
The from-scratch formula and calculator for a simple, 100% successful, properly engineered, GFRC mix
How to use GFRC to create solid, variegated (hand-pressed), and exposed aggregate looks
How to spray mist coat correctly for the best finish
How to apply backer coat correctly for the strongest concrete
When to use scrim for extra strength
How to foam core GFRC to reduce weight and increase strength even more
Grinding and polishing GFRC
How to seal GFRC
Work with both CSA cement and portland cement
How to cast and cure, and what concrete is actually doing when it cures
How to grind, hone and polish
Grout formula
Detailed information about sealer chemistries, from acrylic to urethane, and how to apply professional-grade, stain-proof sealer
How to transport slabs to the job site
How to achieve the perfect installation, including undermount sinks
Use the professional-grade materials and tools you really need, in a model concrete countertop shop
Business topics: The most effective marketing techniques, how to price, systems to increase profitability, how to build a website and use social media, and more. You will receive a complete package of every business form you need, including a contract, brochure, specifications, estimating spreadsheet, quality checklists and more.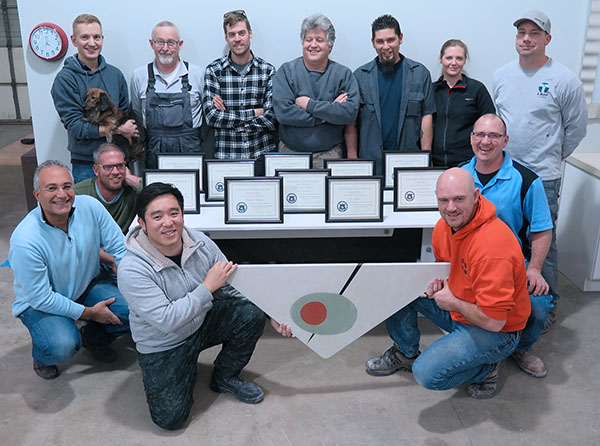 Yes, one that you can be proud to hang on your wall! In addition, you will receive:
Precast and GFRC from-scratch mix calculators
Detailed instruction manual on precast concrete countertop manufacturing
Detailed instruction manual on GFRC concrete countertop manufacturing
Comprehensive guide to marketing and selling craft concrete, plus a contract, estimating spreadsheet, brochure, architectural specifications and more
A project management course that includes quality checklists and procedures for managing multiple projects, resulting in fewer mistakes and higher profits
Over 400 pages in all of extensive reference materials, plus 2 hours of live action videos on GFRC and almost 8 hours of online seminars
Lifetime, unlimited support from instructors via phone and email
Lifetime membership in our community of creative concrete professionals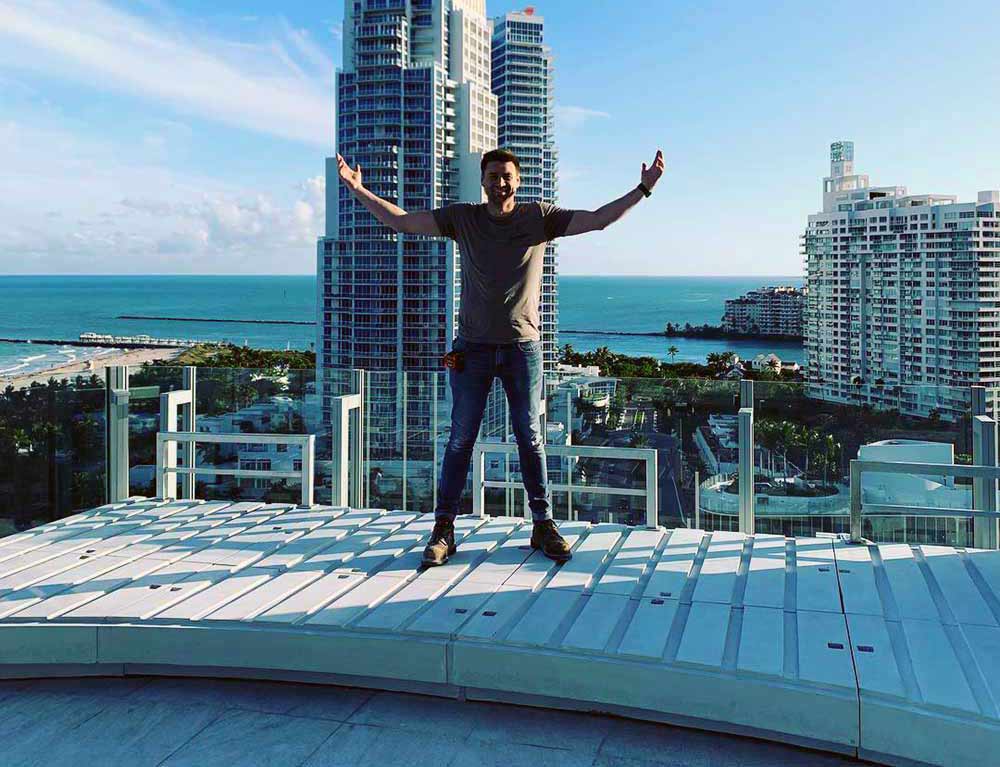 WILL THIS REALLY MAKE ME SUCCESSFUL, WITH JUST 5 DAYS OF TRAINING?
Yes, if you go home and work hard and apply what you learned. And take advantage of our 100% dedicated, lifetime support.
But don't take our word for it. Look at the CCI Alumni Success Stories. When you become a CCI Alumnus, you have far more than training – you have a life-long network of supportive colleagues.
Click here to register and join the elite group of CCI alumni.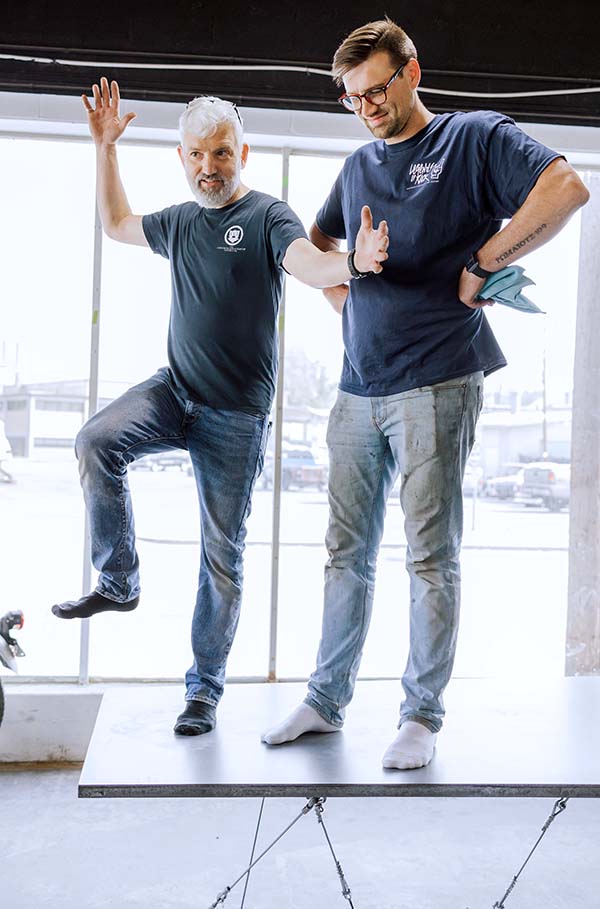 CAN YOU TELL ME MORE ABOUT THE INSTRUCTORS?
Sure! Click here for all the details about Jeff and Caleb.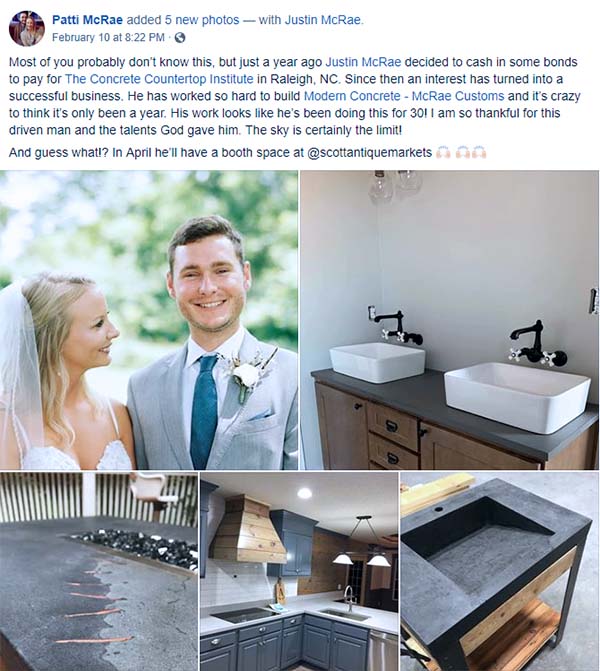 We have A LOT, from many of the almost 2000 people who have trained with The Concrete Countertop Institute since 2004, from all around the world.
But far more than that, we have the stories of people who took the training and built a successful business. THAT is the true measure of the value of training, and proof that CCI training works.
Click here to see success stories and testimonials.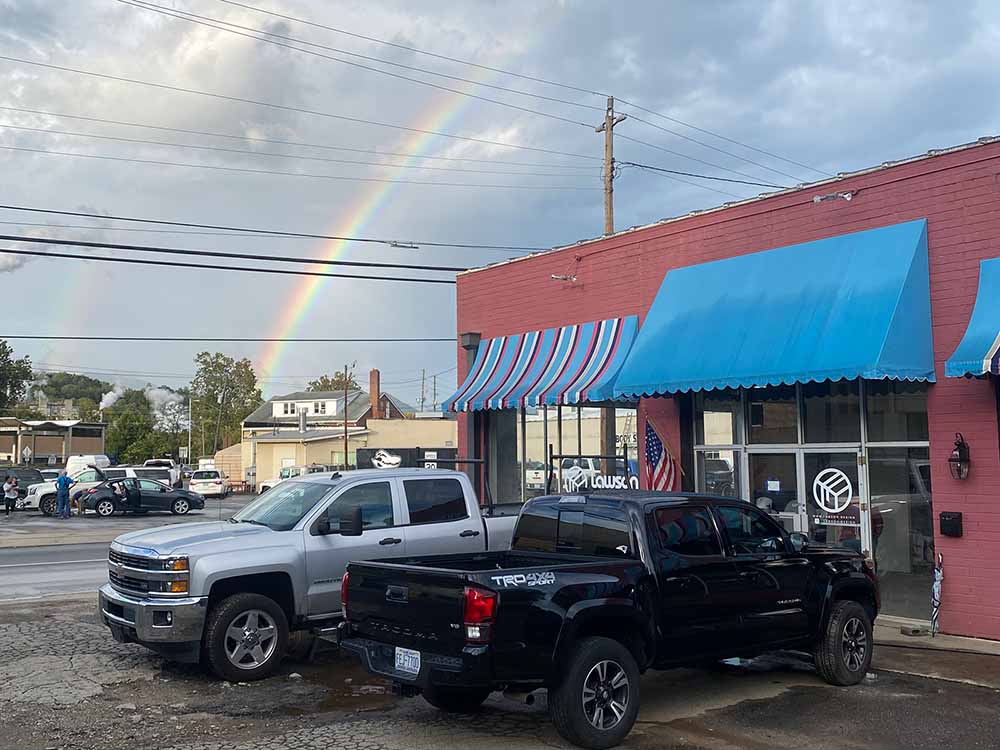 WHERE EXACTLY IS THIS TRAINING LOCATED?
Learn at the working shop of one of the preeminent concrete artisans today, Caleb Lawson of Lawson Design. Visit the beautiful NC mountains near world-renowned Asheville and Biltmore Estate. Click here for details.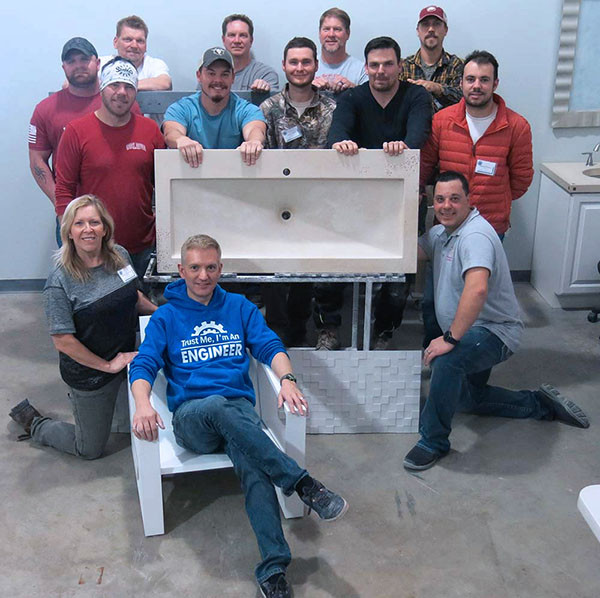 This Ultimate class is limited to 15 students to ensure hands-on learning and personal attention. Click here to register.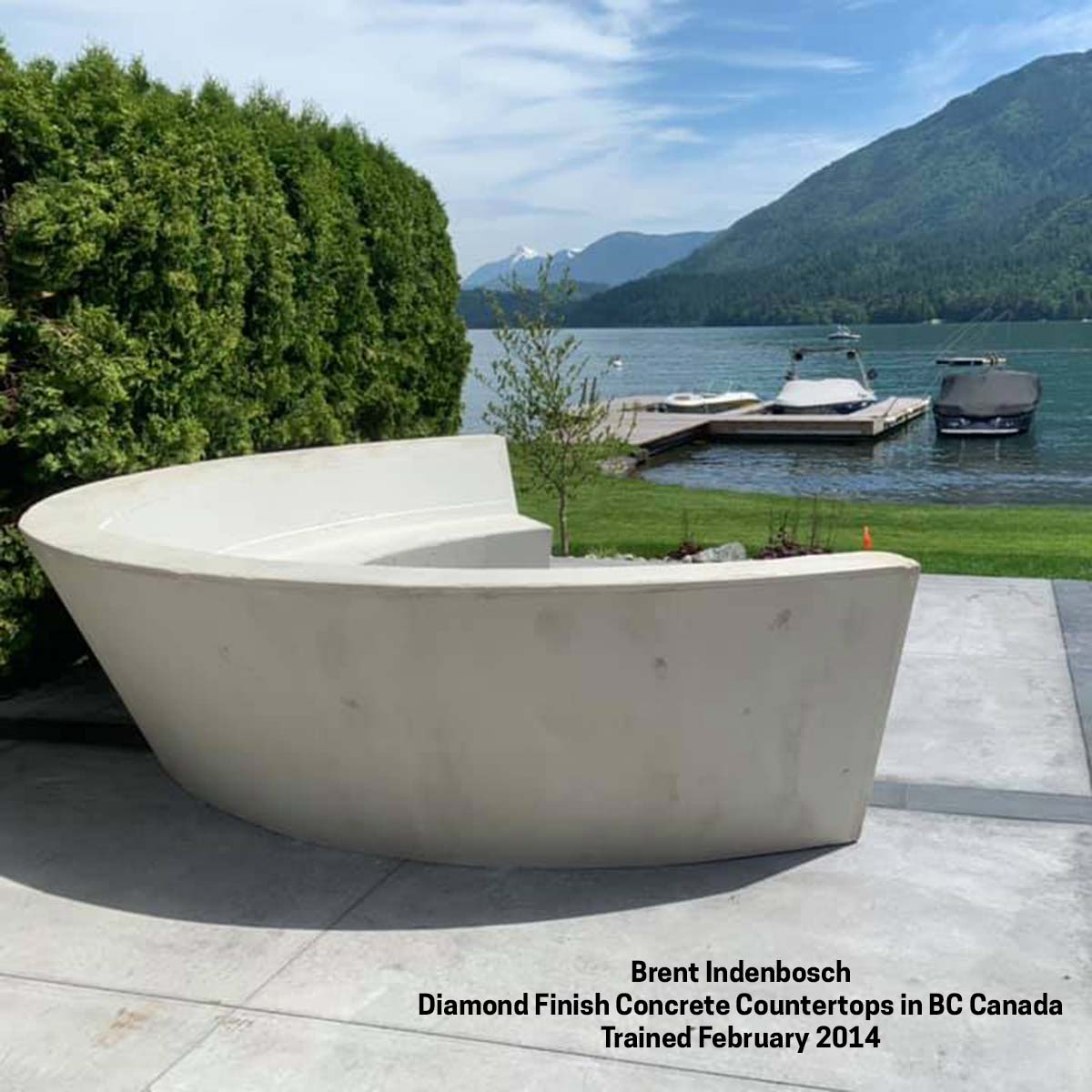 Tuition is a one-time investment of $3995.
A deposit of $1000 can be made to hold a spot in the class, then the balance is due 6 weeks before the class. However, students are accepted in order of full payment, not in order of deposit. Classes regularly fill up, and failure to pay the balance in a timely manner can result in losing your spot.
Click here for the details of our class policies. Click here to register.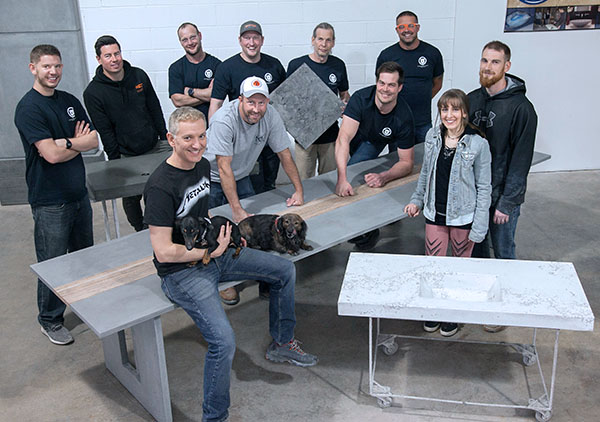 Thank you for trusting The Concrete Countertop Institute for your training. We understand that sometimes unforeseen circumstances may arise and you may need to cancel your registration. Please understand that we are unable to offer refunds for this class. However, we can apply your tuition or deposit towards a future training class within one year of your original class date. Alternatively, we can apply your tuition or deposit towards self-study training. Click here for the details of our class policies. Click here to register.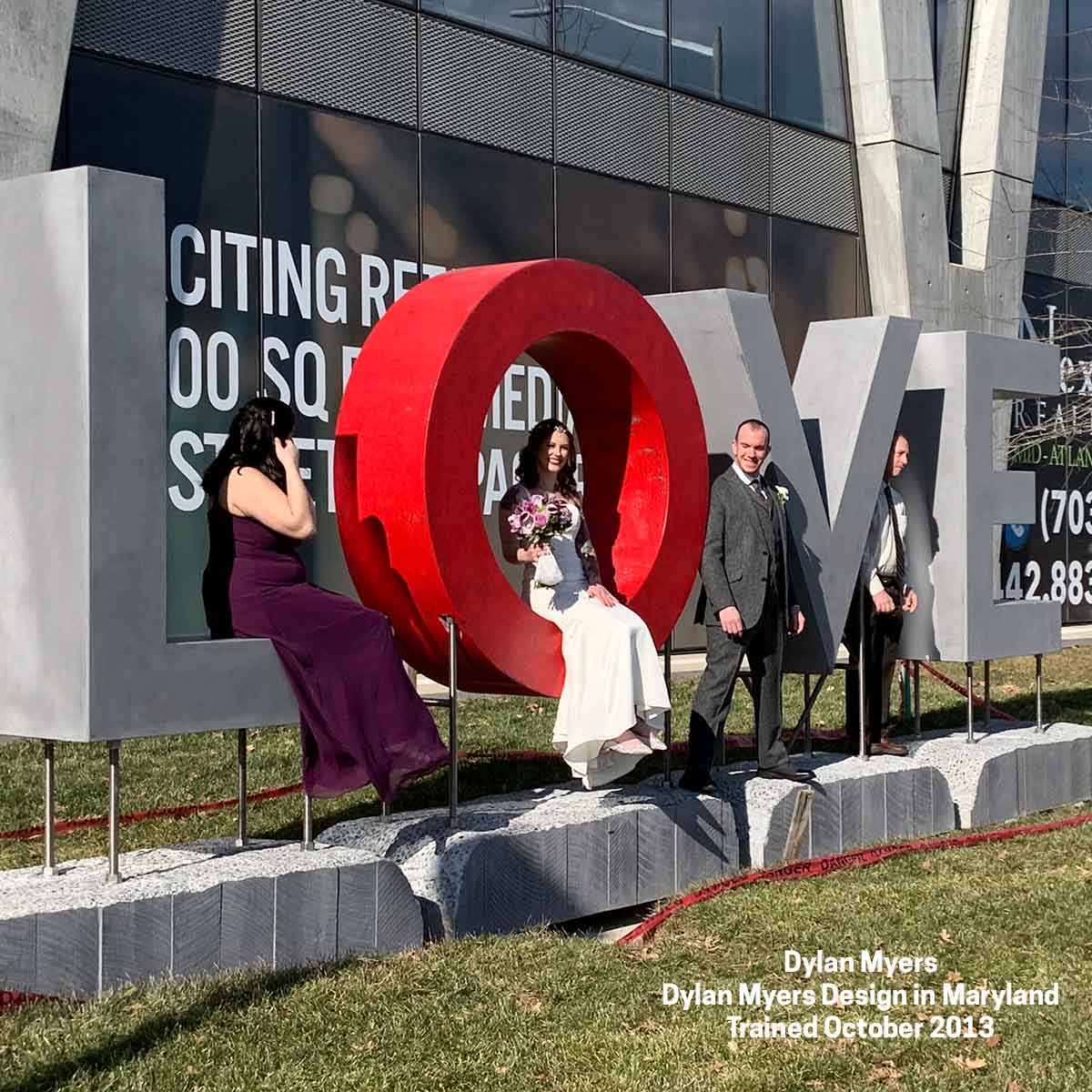 Click here to register. If you still have more questions, Caleb will be happy to speak with you directly. Call or text him at 321-438-5106 or email [email protected].