Using GFRC for a concrete shower surround
GFRC makes one great concrete countertop, but that isn't all it can do. Take for example this beautiful shower enclosure made by a recent CCI student, Jake Creighton of Countryside Concrete in Belle Plaine, Minnesota.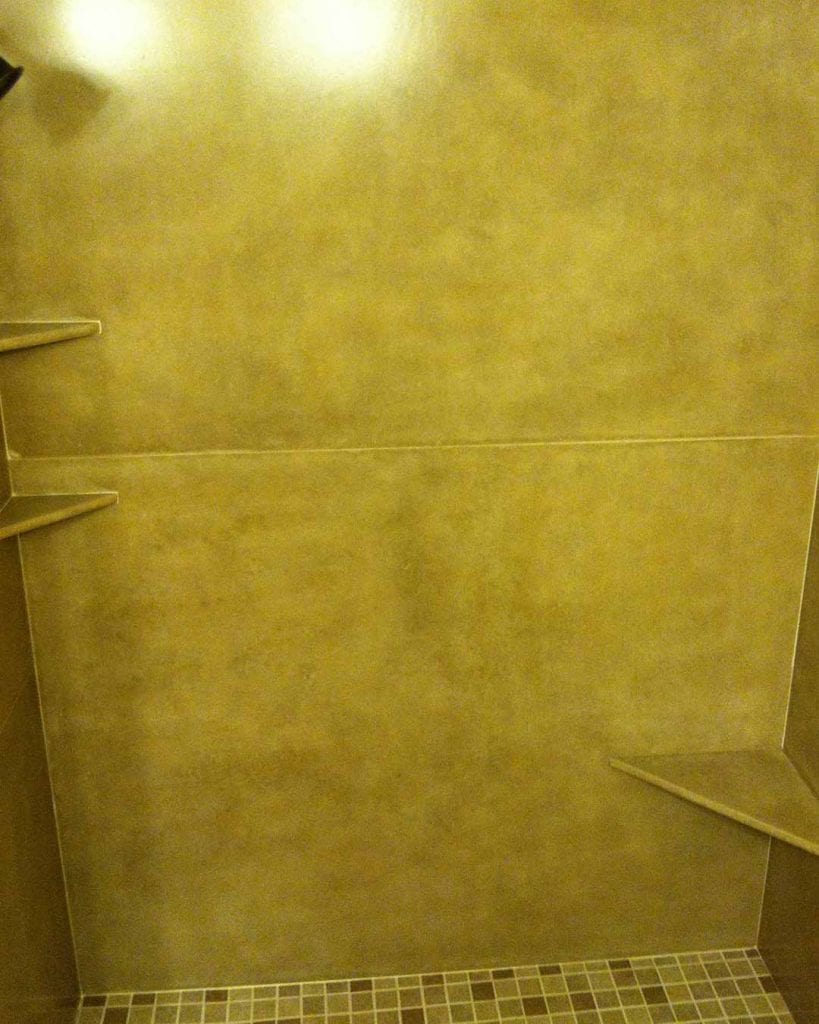 Using GFRC to Solve Problems
Unique concrete projects like this one are usually born from some kind of need. The homeowner had a preexisting cast iron tub with tiled walls. They were tired of cleaning grout and dealing with broken tiles and cracked grout. They wanted an easy, low maintenance solution. Jake suggested using concrete panels as a surround. The homeowner loved the idea and Jake got to work.
GFRC was a great choice for this project, because it can be made lighter than conventional concrete, and therefore allows for larger panels.
Overcoming Difficulties
Each concrete project you tackle is unique. No two countertops (or in this case shower enclosures) are alike. Finding ways to conquer challenges and overcome difficulties is part of the fun of working with concrete.
The shower enclosure project certainly brought Jake a few challenges. He mentioned that templating was difficult on a vertical surface, but his biggest challenge was installation. It was tricky to get the large, heavy panels into position while keeping them upright. Even using GFRC at 3/4″ thick, the panels were heavy. Then it was difficult to fasten them to the walls. He treated the panels like big sheets of tile and used tile grout to attach.
Keeping a Positive Attitude
Jake's beautiful work on this project and his positive attitude were certainly inspiring as we talked. His advice to those just getting started in concrete is simple, "As difficult as it is… you can be successful." He encourages people to just keep trying. Challenges will come up, projects don't always go as planned, but the longer you work at it, you can work through it. He also advises contractors never to stop learning. Learning a variety of techniques such as GFRC allows you to use the best tool for the job.
Thanks Jake for taking the time to share some of your beautiful work with us! Check out Jake's website at www.countrysideconcrete.com for more inspiring projects featuring concrete countertops, showers, tables and more.
Jake attended 5-day The Ultimate Concrete Countertop Training in January 2013.