Overview of How to Make a DIY Concrete Countertop Using Finale
Spend a weekend, and you can have a totally transformed countertop! It's as easy as "painting" your countertop with concrete, when you use Finale DIY Concrete Countertop System.
Here is an overview of the steps:
Clean, Scuff, Prime and Apply First Coat
Remove sink
Clean countertops
Scuff countertops
Apply Primer and wait 1 hour
Apply first coat of Concrete
(If your laminate is damaged and needs repairs, or if you are changing the edges, you will need to allow at least a full day for these steps.)
(If you are resurfacing existing concrete countertops, follow the instructions in this article.)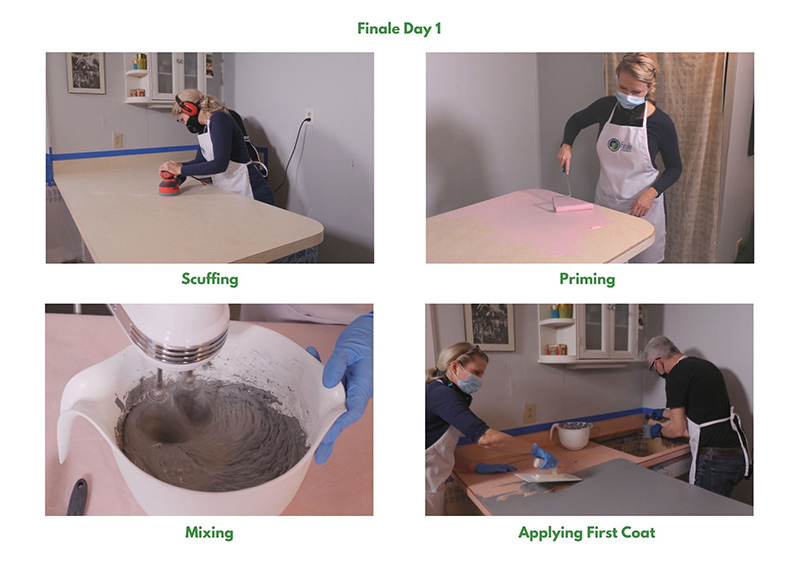 Apply Second and Third Coat and Hand Rub
Lightly hand sand first coat (minimal dust)
Apply second coat and wait 3-6 hours until fully dry
Lightly hand sand second coat (minimal dust)
Apply third coat and wait 1-3 hours until 50% dry
Hand rub third coat (no dust)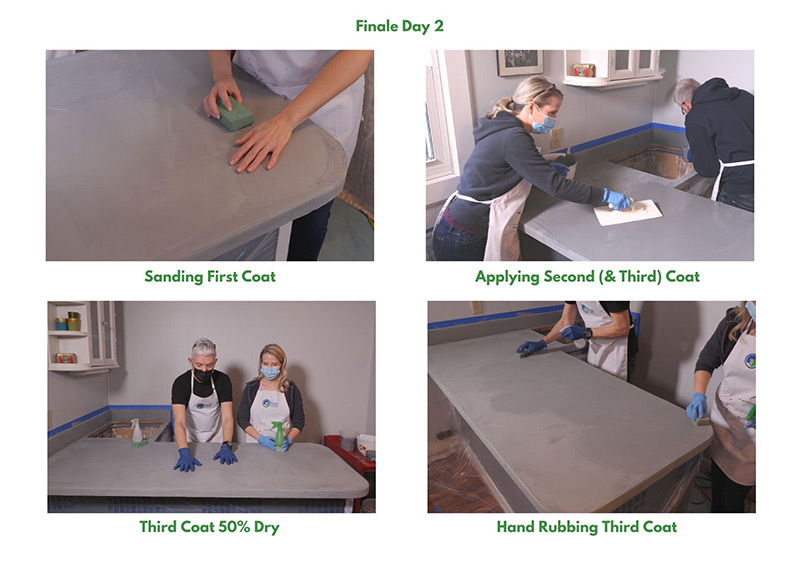 Apply sealer
Give your freshly sealed DIY concrete countertops a day to cure before you re-caulk and re-install your sink, then use care with them for the first week.
The concrete and the sealer continue to cure and gain strength and durability that will provide you with a beautiful, functional surface for years to come.