Turning play into profits with concrete furniture
When you've got a busy concrete fabrication shop, it can be hard to find the time to create projects that no one has ordered. Yet that's just what Lenny Cushing, an alumnus from New Hampshire and owner of Zen Stoneworks, has done, and it's paid off. He takes the time to save images, rough sketches, and architectural designs that he loves, and keeps a collection of them in his studio. These are what he draws on when he is inspired to create a new piece, whether it's a customer-requested job or just something that he makes for the joy of it.
And rather than sticking with your typical countertop or vanity, Lenny embraces experimenting with entirely new things, is willing to take risks, and loves to see how far he can push his craftsmanship. He's learned a valuable lesson: at some point, you just have to get out there, get your hands dirty, and see what you can do!
For the pieces pictured below, Lenny had to do a lot of experimentation with his molds and designs. The cantilevered bench was hard to calculate, because the pieces interlocked at angles. It was definitely challenging, but clearly worthwhile, as the project turned out beautifully. The more he tried to plan it out ahead of time, the more he realized how much had to be figured out as he went along (before casting, of course). Often a little trial & error in the initial stages of a project can save massive headaches once a piece has been cast!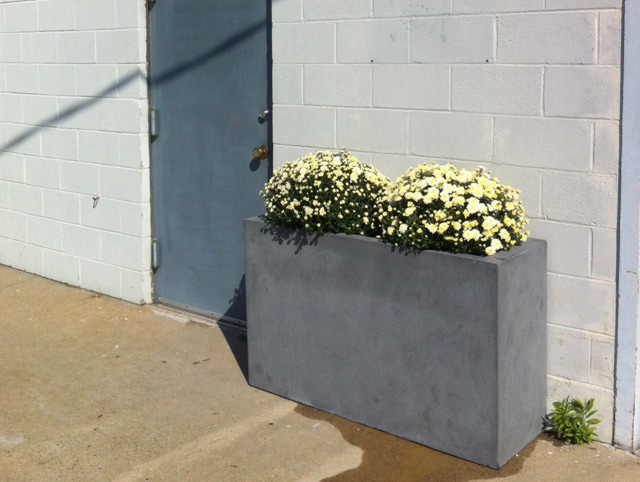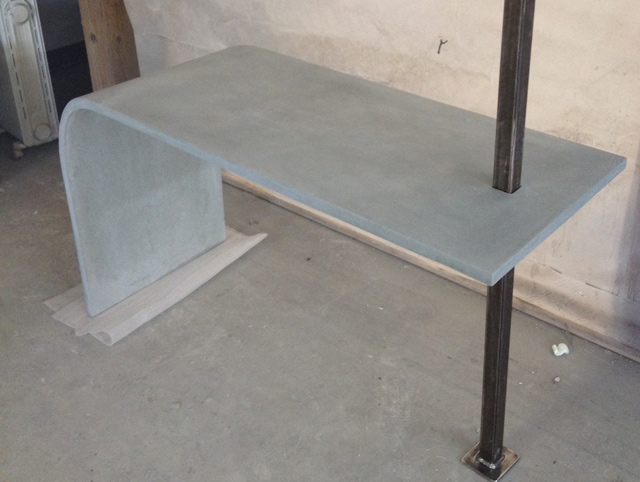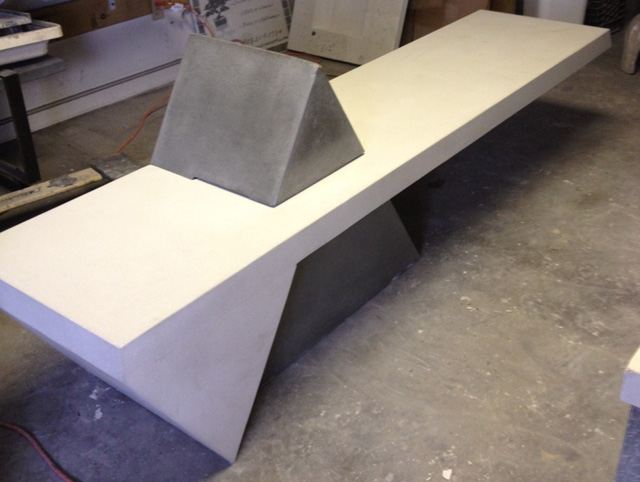 Lenny and his crew are working with some experimental materials, trying new things which will allow for really interesting shapes and designs. He's done his research and knows that there's a huge market for artistry in furniture right now, and a design must be both beautiful AND functional. That which is pretty must still have a purpose.
We look forward to seeing what he'll do next! You can check out more of his work here: www.zenstoneworks.com, or contact him at 603.319.8700.
Lenny attended CCI training in December 2009.