During the summer all I want to do is head outdoors and enjoy the sun, but that doesn't mean I have to leave concrete behind. Check out these awesome projects people are creating with concrete and get inspired to make some one of a kind concrete creations of your own.
Modern Concrete Benches
Concrete is the perfect medium for modern design projects as illustrated by these stunning concrete benches made by Yves St. Hilaire of Sticks + Stones Furniture, a CCI alumnus. I would love to spend a summer night roasting marshmallows over this fire while visiting with friends.
Concrete Planters
Don't buy planters for your garden this year; make them yourself using concrete. Simple garden planters like these ones could be constructed in an afternoon or you could put your concrete training and skills to use to embed stones, add color and create your own creative flair.
Concrete Sand Box
This dinosaur themed concrete sand box is nothing short of amazing, but the versatility of concrete doesn't end with paleontology. Concrete could be used to create a variety of themed sand boxes from construction themed to ocean themed and more.
Concrete Chair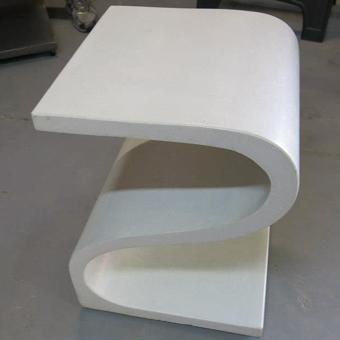 Sitting out by the pool on a comfortable concrete outdoor chair is the perfect way to spend a summer day. In our recent online training session entitled "3D GFRC Molds" we teach the skills you'll need to make a modern outdoor chair like this one designed by Peter Bennett of Future Concrete Designs in Australia. Once the summer's over this chair would look great by your desk.
Concrete Water Fountain
Cool off on a hot summer's day with a refreshing drink from a concrete water fountain like this one.
Concrete Fountain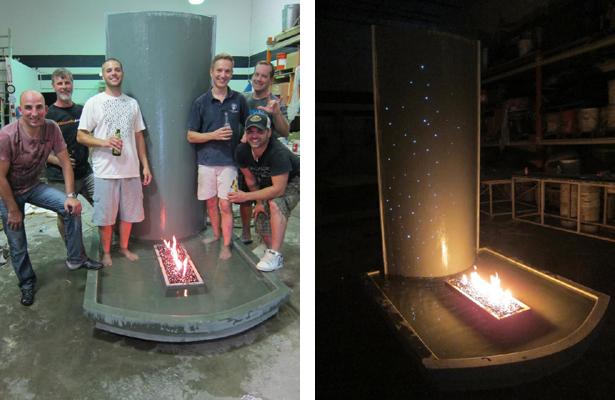 A water feature can instantly add movement and intrigue to a garden, front yard or large entryway. We had a lot of fun constructing this water and fire feature during in class, and I'll show you how it's done in the "3D GFRC Molds" online training.
Concrete Coasters
Concrete coasters are quick and easy to make and perfect for holding all of your frosty beverages this summer. You can make them with any kind of circular form such as pipe sections, and are a great way to use up extra concrete from your projects and as a client gift. Get creative with multiple colors and embedments too.
What fun summer concrete projects do you have planned? We'd love to see what you've made using the tools, training and techniques from The Concrete Countertop Institute.
Concrete Fire Pit
Whether you want to roast marshmallows or sing campfire songs, this concrete fire pit is ready to go. Concrete is extremely versatile and perfect for the indoors and out. It can be rustic like the fire pit above or sleek and modern like the "Crater" and "Ridge" fire pits below, which are available as plans from our website.