September 23, 2023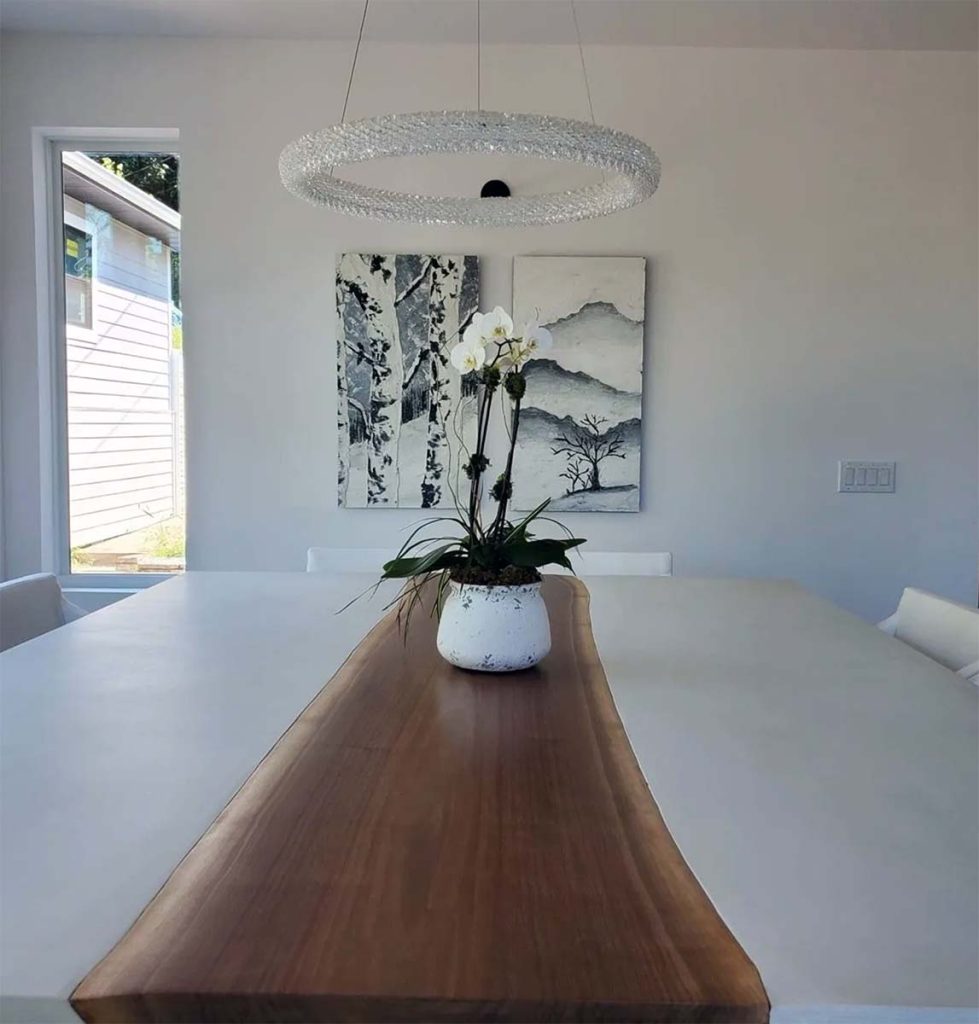 Dian Mullis is an accomplished concrete artisan based in Twin Cities, Minnesota. She holds two prestigious Bachelor of Science digress; on in Mechanical Engineering and the other in Applied Mathematics.
Her academic prowess intertwines seamlessly with her practical expertise. She honed her skills and technical knowledge of concrete even further through training at The Concrete Countertop Institute's Ultimate Class. The skills and knowledge she acquired ensure that every creation she forges exudes a harmonious blend of artistic allure and unmatched functionality.
At Pro Concrete Countertops, Dian crafts a wide range of bespoke concrete creations. Pieces include elegant countertops, exquisite fireplace surrounds, captivating furniture pieces, and custom works of art. Dian transforms concrete into an open canvas for her clients' boundless imaginations.
Dian enjoys playing with shapes and colors within her concrete designs.This exploration with the material allows her to create works with bold vibrant colors and unique eye catching designs.
To see more of Dian's work head over to www.proconcretecountertops.com